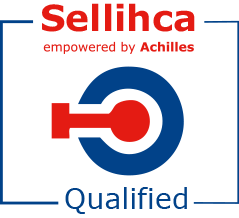 Achilles Sellihca recently qualified us for their General Business Software supplier registry. This means we are pre-qualified for many leading Nordic utilities.
Selihca is a supplier registry and pre-qualification system. It is used by the Nordic utilities to manage supplier data and risk within the supply chain. The system helps ensure procurements are efficient and in accordance with EU regulations. Currently they have over 4400 suppliers registered in various fields. Our field is General Business Software, where we deliver solutions and services for Document Management/Enterprise Information Management and Business Process Management. Sellihca offers fair and open way to evaluate and select suppliers.
The Achilles Sellihca community
The Sellihca community was launched in 1998. It is continuously developed together with the Nordic utilities to cover their supplier management needs. We recently joined this community and are pre-qualified for Sellihca buyers.
For buyers
Sellihca can potentially provide much value for buyers by:
Registering data about relevant suppliers
Saving money and time by pre-qualifying suppliers
Reducing risk
Setting common standards.
In their own words:
Sellihca provides your company a single source of validated, accurate and up-to-date supplier information, reducing costs, time and administrative workload. Through Sellihca, you will also get access to an industry wide network with well established standard of working practices. The community model used in Sellihca, where the buyer members share the supplier information collected and validated by Achilles, allows you to manage risk, source effectively and achieve efficiencies in the procurement process.
We are excited to bring our products and services to this community. Learn more about Achilles Sellihca at their website.
We pride ourselves in our work with Enterprise Information Management and Business Processes.
More information about our EIM software and services can be found here.
More information about our BPM software and services can be found here.