Some of our customers have not been able to transition entirely to the new ways of TIBCO Nimbus support. Since Nimbus support was incorporated into the rest of the TIBCO support system, they are reached through the TIBCO support site. At this site, there are a few things to look out for in order to get it working if you are an existing customer. Therefore, we have created a small guide below.
Creating an account – Step 1
At support.tibco.com, there is a link under "Register" which takes you to the registration form. The same account is used for both the TIBCO Support Central and the TIBCO eDelivery (software download) site, and is therefore crucial for upgrades and logging service requests.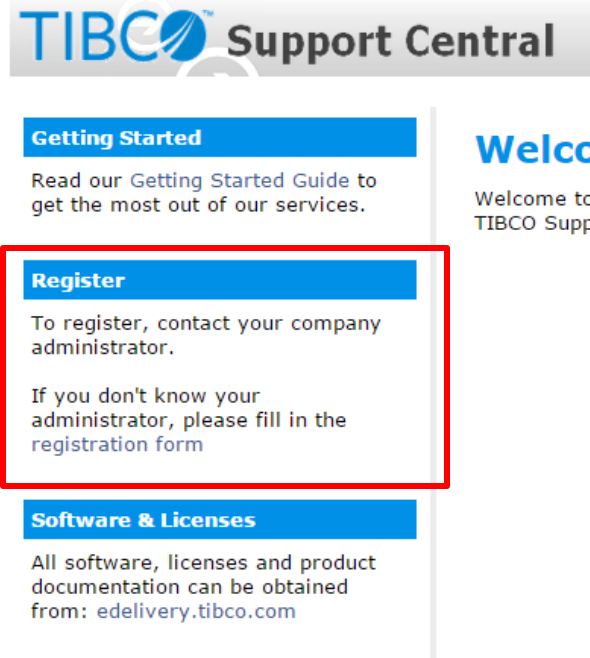 Creating an account – Step 2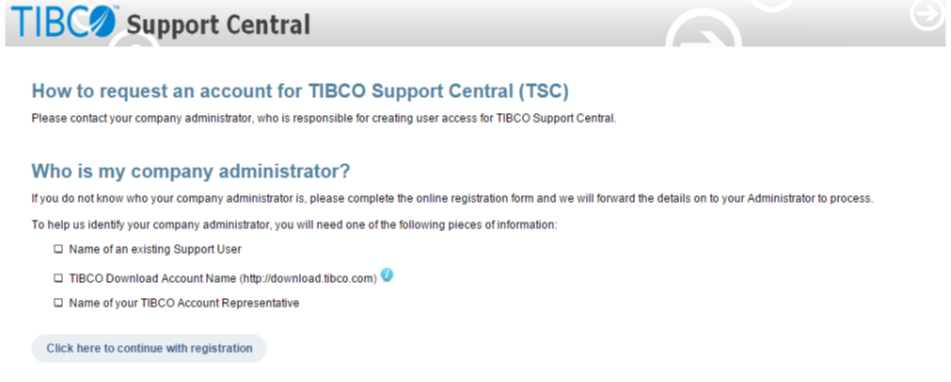 This is the part that gets a little confusing at times. Before creating an account, TIBCO asks that you try to recall one or more of the following:
The name of an existing support user at your company.
Your company's 'TIBCO Download Account Name'. Your company may already have such an account if TIBCO Nimbus was downloaded before the new site was implemented.
The name of your TIBCO Account Representative, usually the person who ordered or supervised the implementation of Nimbus.
These pieces of information speed up the process and are most easily found from within the company. It may be helpful to access old e-mail interactions between Nimbus Partners/TIBCO Nimbus and the person at your company responsible for Nimbus at the time of the most recent installation.
Creating an account – Step 3
The next page is the registration form. If you remembered the information requested in the last page, that will speed up the registration process immensely.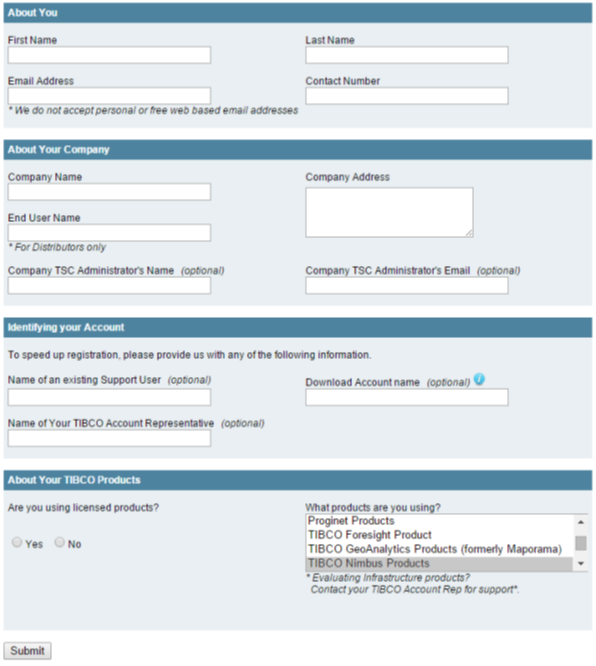 Using the Support Central
In the Support Central you can keep track of your service requests and send new ones. You can also read the TIBCO Knowledge Base and subscribe to updates about your TIBCO softwares.

Subscribing to Updates
If you follow the clicks below, you can subscribe to useful articles from the Knowledge Base (KB) and the Latest Breaking News (LBN). This means you will know the moment a new bugfix is released and other important information.