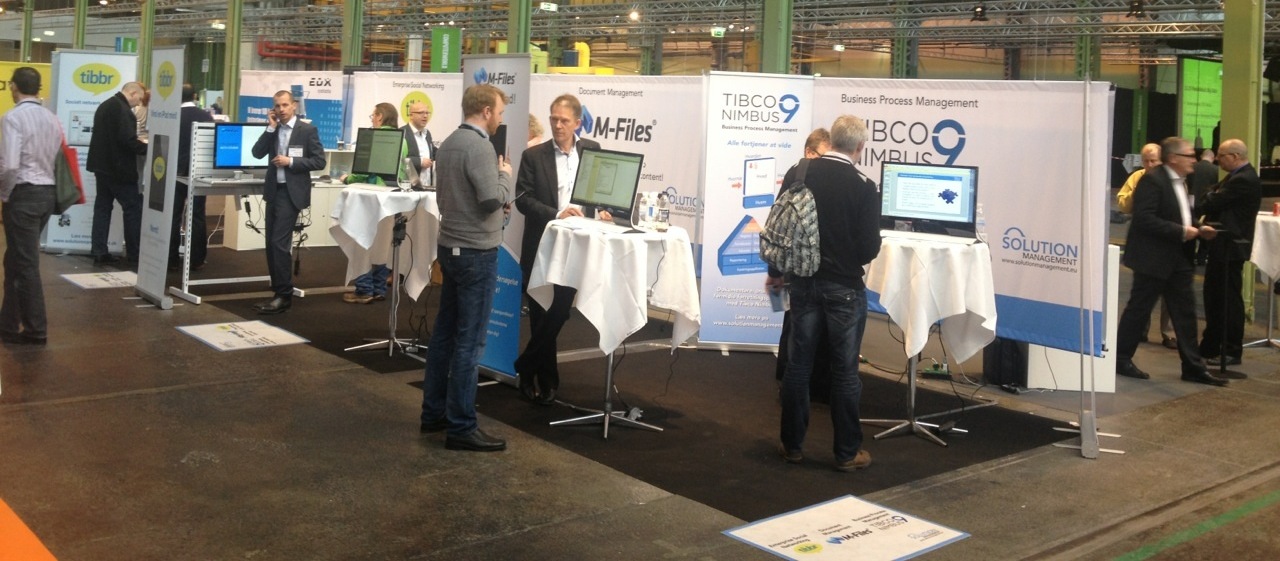 After 2 successful days at Computerworld Expo 2013 we're happy to conclude that we met a lot of people interested in our solutions and together with the great help from our software suppliers Tibco Nimbus, M-Files and tibbr we made quite an impression at the fare with the biggest stand!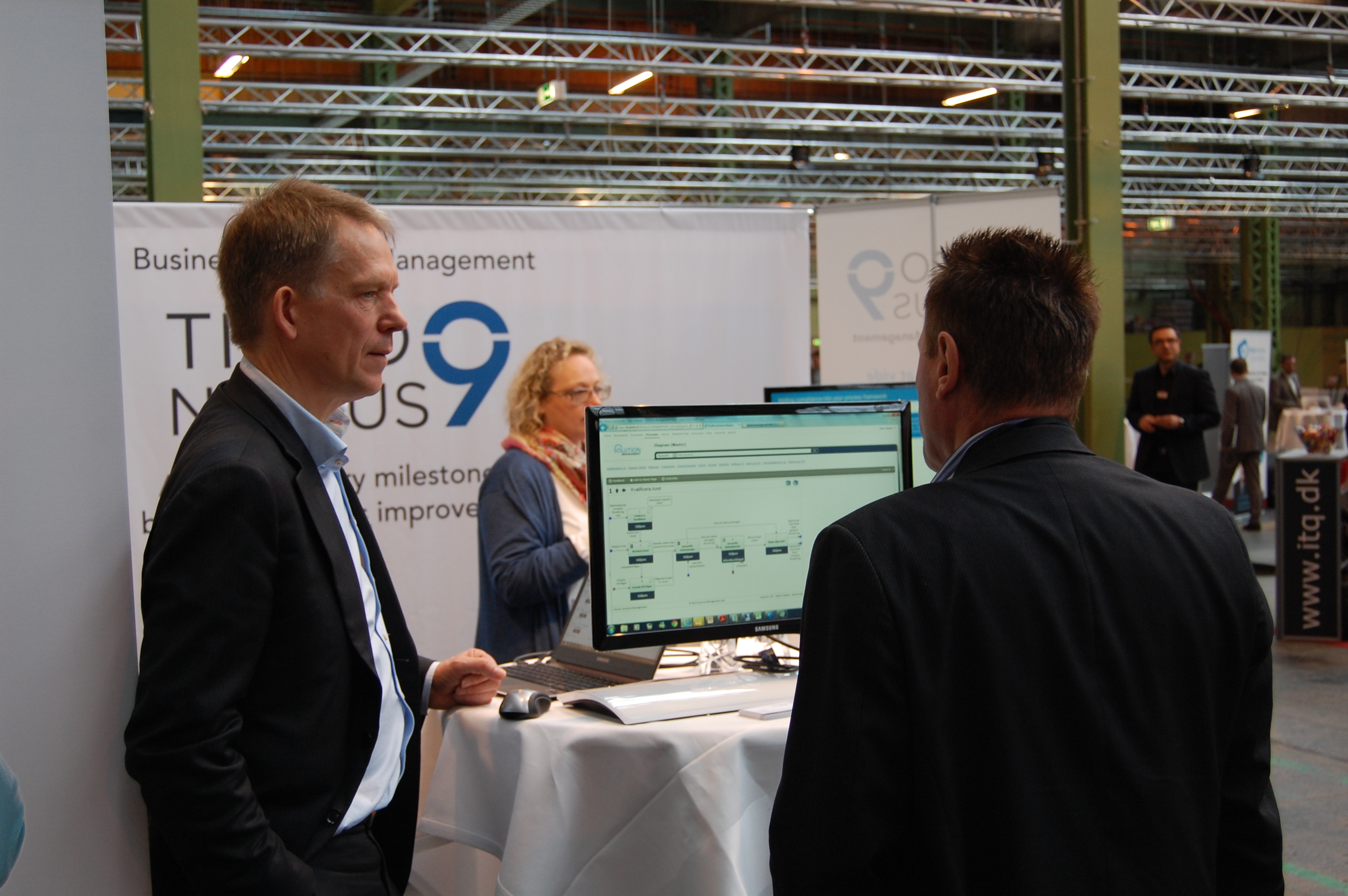 With Tibco Nimbus there were a lot of questions regarding how to use Nimbus with Business Process Improvement and how to get to the next level with your processes, both manual and automated.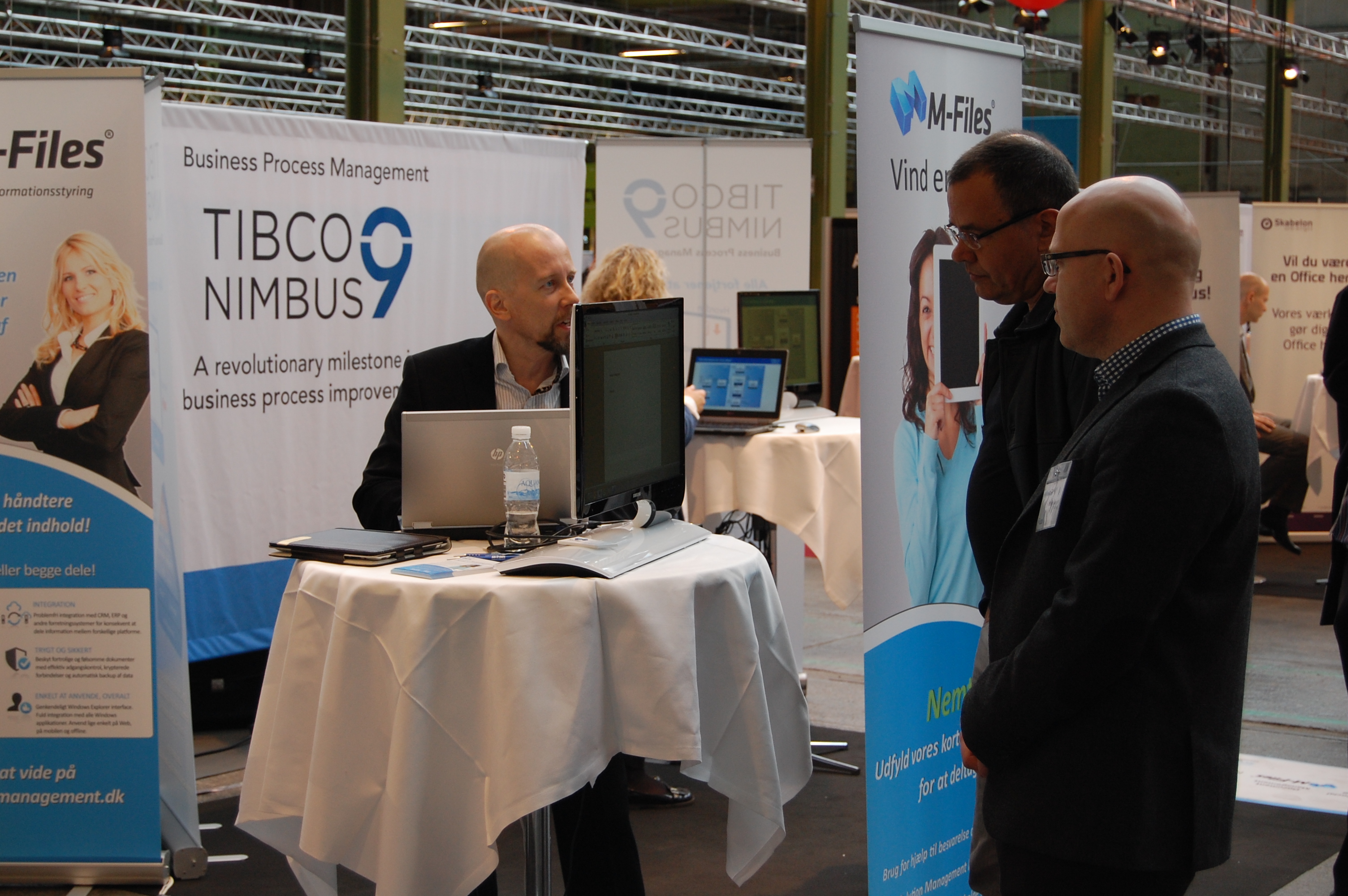 M-Files surprised everybody with its ease of use and still being a complete Enterprise Content Management (ECM) System and not just Document Management.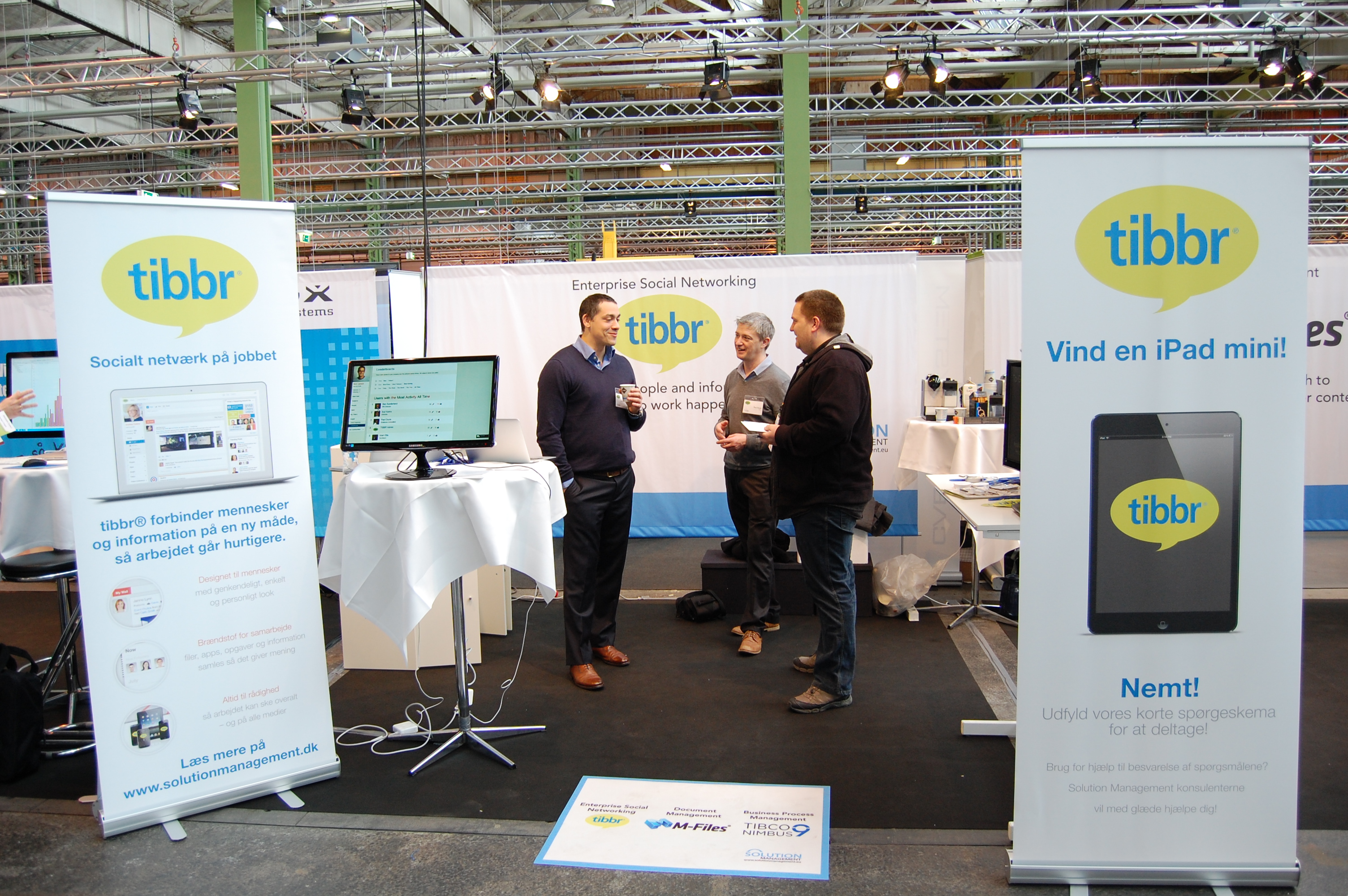 Tibbr, with Enterprise Social Media, being quite young as a software were impressing the viewers with its remarkable clean interface and its extensive integration possibilities both with applications and with existing intranet solutions.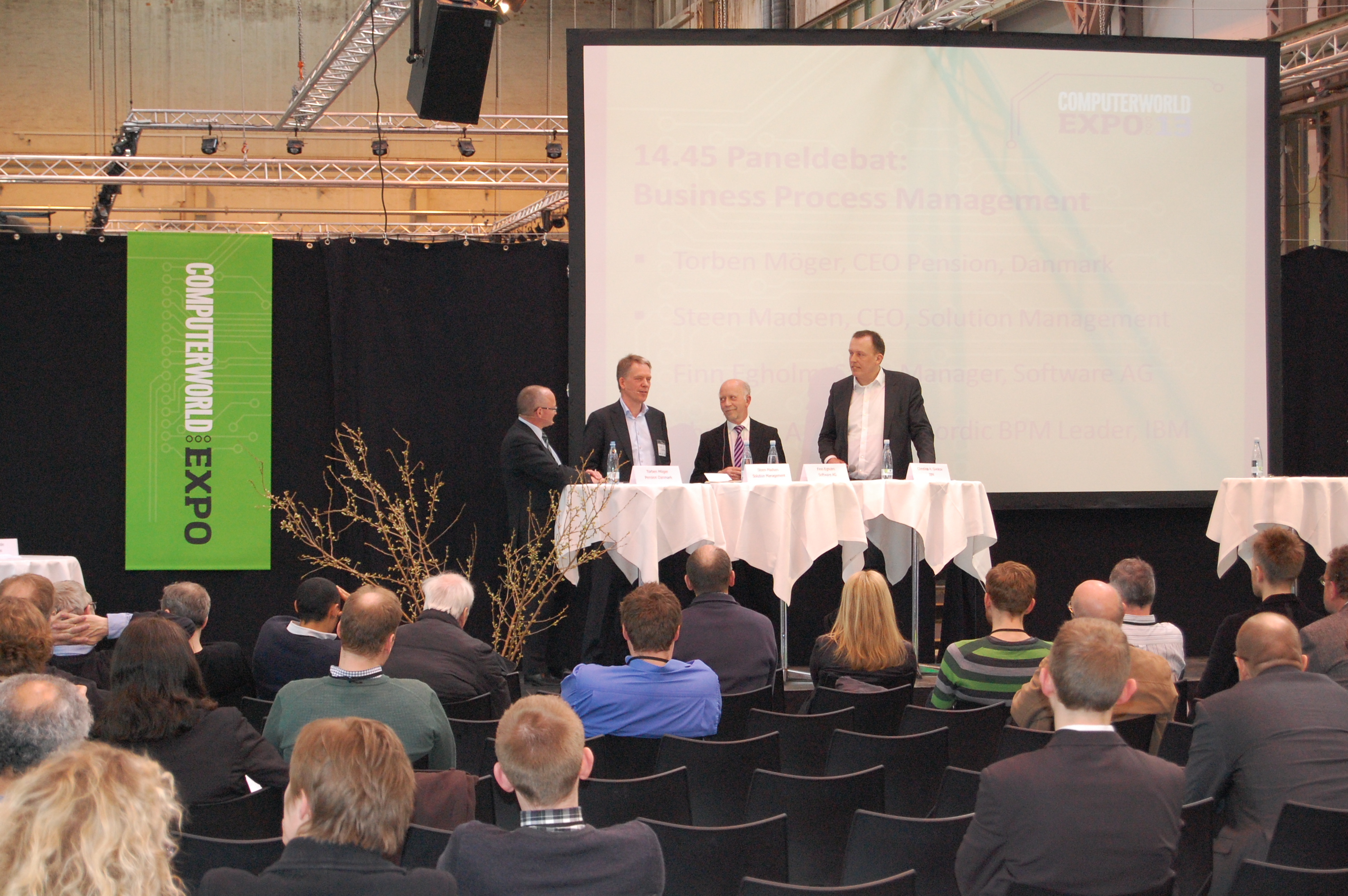 At the end of the first day our CEO Steen Madsen was one of the invites for a panel debate on Business Process Management, were different aspects on how and why to implement a BPM-solution was discussed.
All in all it was a very exciting event and we're looking forward to come back next year!
Tags: BPM, BPM Denmark, Computerworld Expo 2013, Tibco Nimbus Denmark, Tibco Nimbus,M-files Denmark, M-files, ECM Denmark, Enterprise Content Management, Enterprise Content Management Denmark, Tibbr Denmark, Tibbr, Document Management, Document Management Denmark, Business Process Improvement, Business Process Management