M-Files' web interface gives the same possibilities as a desktop client. It can be integrated into TIBCO Nimbus' portal in 10 seconds.
We recently wrote about this for our news article about the latest version of TIBCO Nimbus 9.5.1, which has a new section that allows for a website or application to be integrated by URL. The clever web interface for M-Files allows more or less the same functionality as the desktop client. So much so that we have customers, who are IT professionals themselves, that solely rely on M-Files in their browser. After TIBCO Nimbus 9.5.1 and their new "Custom Home section" feature, you can just pop the URL into the little field in the admin section and call it a day.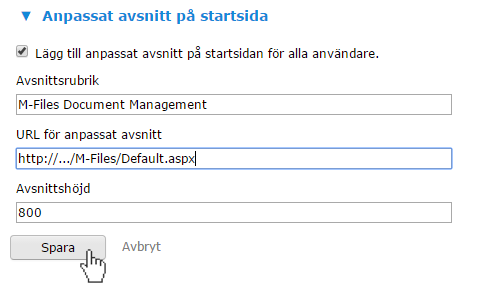 The swedish label means "Custom Home section", I was unable to get an English language screenshot for this blog post. Whichever URL you put in will be implemented in the Home screen for all users. They will log in with their own account to M-Files.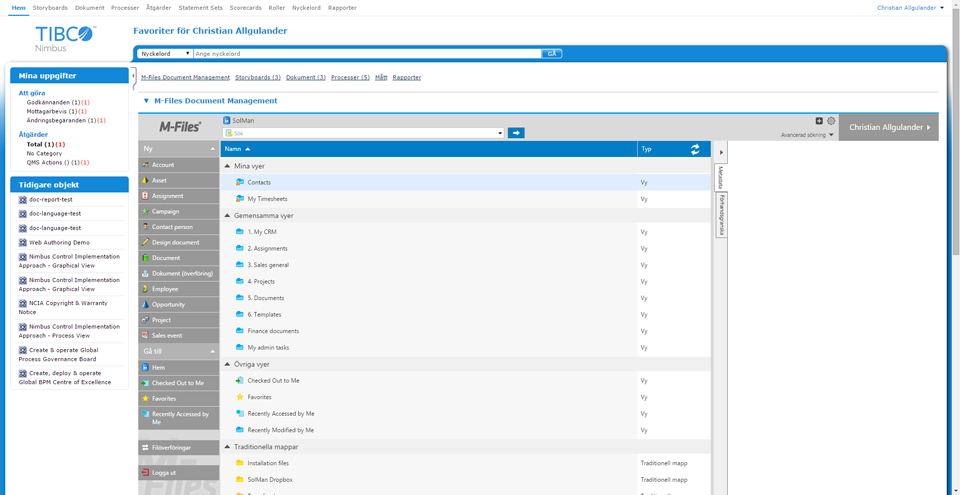 If Nimbus is the portal for your quality system, having M-Files in the Home screen is very neat for the users. Copying the URL and pasting it in the right field should not take much more than 10 seconds. However, in order to get the full value there are some more steps you can take to integrate M-Files (or any other state of the art metadata based DMS with a fully featured web interface) into your Nimbus portal.
M-Files document attachments in Activity boxes
One of the most praised features in Nimbus is the neat way you can attach documents and URL:s to the activity boxes in diagrams. Usually, the document links are to files in the Nimbus Document Registry. Since the document registry in Nimbus was not designed as a full Document Management System (though, some Nimbus owners do use it as such), it could be wise to look at an external DMS.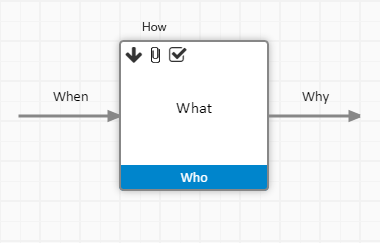 If you want an external DMS linked with Nimbus, there are two options: by URL from the DMS or by using Sharepoint document storage, which is already integrated with Nimbus. In both cases,,when using a direct URL to the files you might have to work in two places when adding/removing files: edit or remove the file in the DMS and then attach new files or remove old ones in Nimbus. With M-Files and other metadata based DMS, one alternative we have found is to link to "views" instead of files. That way you only need to add and remove files in the M-Files view to change the Nimbus attachment.

M-Files workflows for quality control
Nimbus' document registry has a process for publishing documents starting with a draft, which later gets sent for authorization and then promoted to master. With M-Files you can freely set up workflows for all sorts of uses, including for similar document quality control. When you have documents from M-Files as important process attachments in Nimbus, you can mimic the publishing process of diagrams and documents in Nimbus. You can set up process documents so that you start editing in a draft copy, send for it to be authorized and then publish it to replace the existing master. This gives the document management solution the same "feel" as Nimbus and makes sense to old Nimbus authors.

We have experienced that TIBCO Nimbus and M-Files are a great match for an Operational Management System. To learn more about M-Files, visit their website.