The new TIBCO Nimbus Maps is a light, cloud-based edition of TIBCO Nimbus. It is designed to quickly let you draw processes and share them with your team – all in the browser.
TIBCO Nimbus Maps very modern and easy-to-use interface also serves as a preview of things to come in near future for TIBCO Nimbus Enterprise Edition. Many features necessary for a full enterprise solution have been stripped, making Nimbus Maps a lighter version suitable for small teams who need to work with processes. For a streamlined experience, Maps retains only the core functions needed to quickly draw and share process maps in UPN (Universal Process Notation).

Drawing processes in TIBCO Nimbus Maps is similar to using the Web mapping tools in TIBCO Nimbus Enterprise edition, which allows users to draw processes in their browser. In Nimbus maps, the tools have been further devloped for an easier user interface and helpful features such as a quickstart guide for first time users.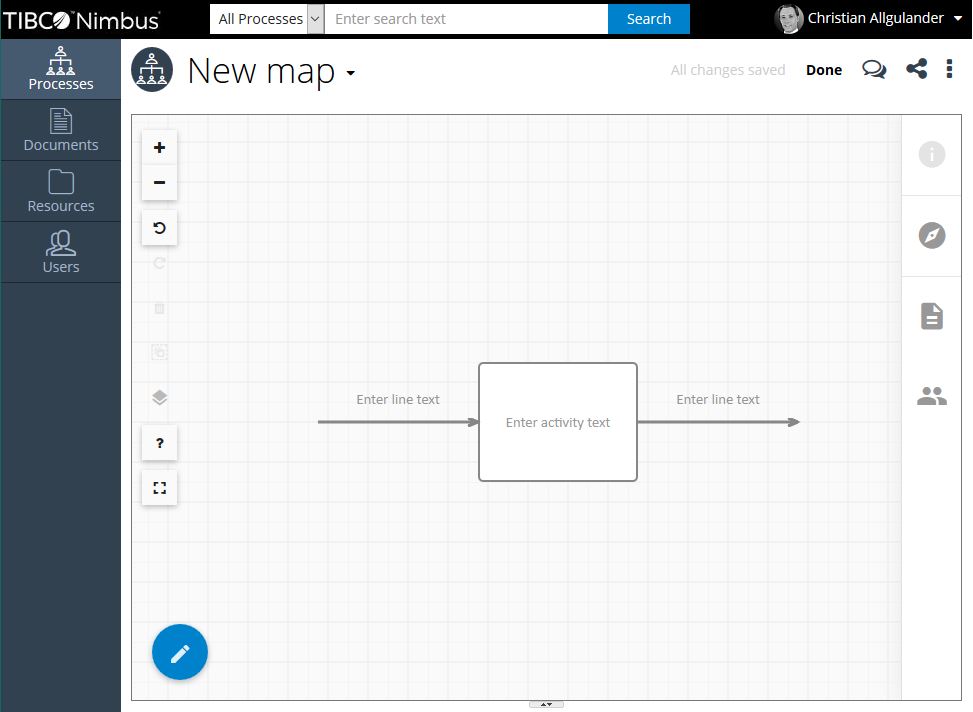 Also featured are guides for moving objects, making it easier to draw diagrams with perfectly aligned boxes. Maps' user-friendly, web based UI offers a glimpse into the near future for TIBCO Nimbus Enterprise; which will continue to be the main, full-featured TIBCO Nimbus product.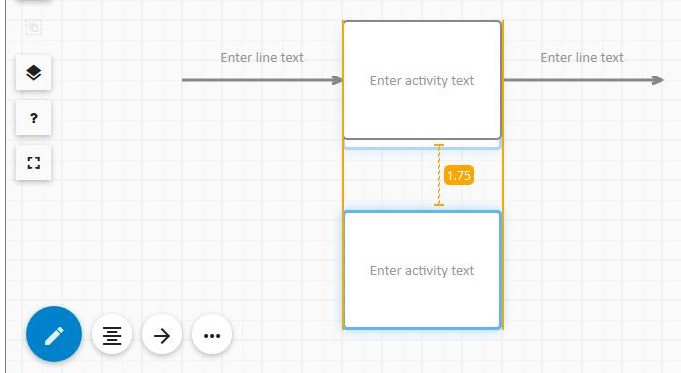 TIBCO Nimbus Maps Features
Nimbus Maps is a Light process mapping tool for minimal BPM/Process visualization needs, as opposed to Enterprise Edition which (as the name suggests) targets enterprises with full BPM and compliance needs. With such different purposes, it's not strange that Enterprise has many features that Maps lacks.
Nimbus Maps features a Process Repository for the maps, and a Document Repository for uploading and managing attachments for the process maps. They both function more or less exactly like in Nimbus Enterprise, including the Draft/Master promotion functionality. Resources (the responsible entities for activities) and Users can also be fully managed, like in Nimbus Enterprise. Unlike Nimbus Enterprise, it is not possible to import data from other systems or a AD.
Other features missing from this lighter edition of Nimbus is Reporting (Nimbus collects data and can export reports on pretty much everything within the system, from map usage to which documents are attached where), Storyboards (easy, instructional "recordings" of specific process steps, for example "everything X does in process Y") and all the Compliance features from Enterprise. Another distinct difference is that Nimbus Maps is only available as a cloud-based solution, hosted by TIBCO on their servers.
While all the missing Enterprise Edition features are "must haves" for a full-fledged QMS on an enterprise level (AD integration, reporting and compliance actions, in particular), it allows Nimbus Maps to offer a streamlined experience for its targeted users: People who just need to map some processes, attach some documents, share it and collaborate within a group or organization.
The TIBCO Nimbus future looks very promising and exciting, both for Maps and Enterprise Edition! TIBCO's own story can be found here.