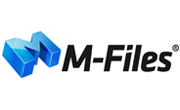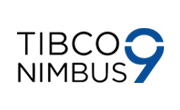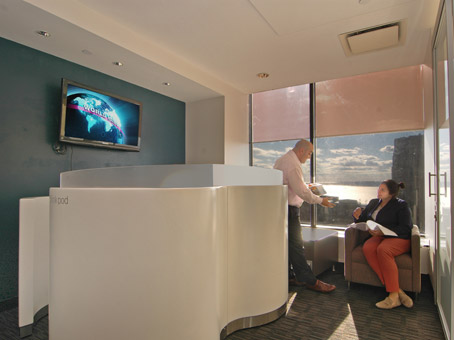 What do M-Files, TIBCO Nimbus and Regus have in common? They can help you achieve a truly efficient, paperless office setup, where everybody knows what to do, how to cooperate and keep in balance with their private lives, too.
Who are we?
Solution Management is a small consulting and software distribution company, offering soltions that make it easy for everybody in an organization to understand their role, get access to relevant information, cooperate with colleagues and be successful in their business life. We sell M-Files Document- and Information Management, TIBCO Nimbus Business Process Management and Intrexx Portal Solutions.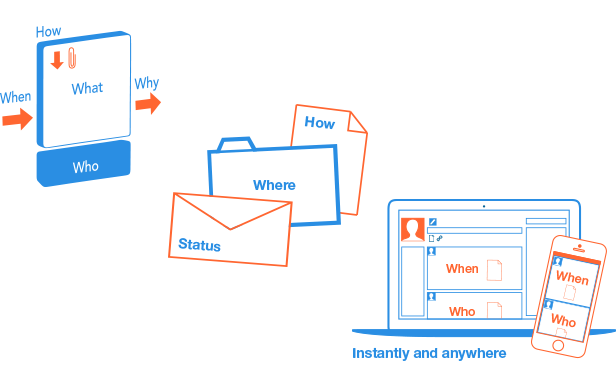 Where do we come from?
We used to store our documents on everything, a folder on a server, Dropbox, our own PCs, Google Drive. You name it, we got it, more or less like many other companies. Very often we had stored several copies of various versions, with difficulties locating the right document in the correct version. We had ordinary offices with a lot of printed paper in binders, boxes, drawers. Again like most other businesses. Every morning everybody was visually reminded of things to do which was giving us a very bad start of the day, not focusing on the really important tasks of the day: concentrate on the customers.
Where are we now?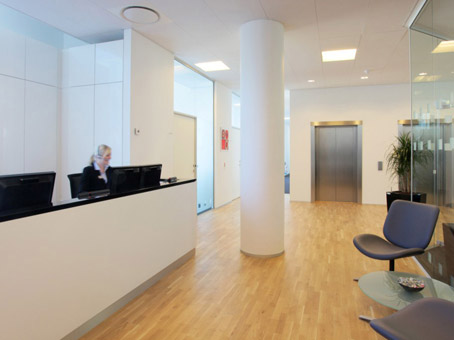 For many years we have been delivering Nimbus Business Process Management solutions to customers in the Nordic countries. Off course we use it ourselves and have our processes described visually in order to be efficient and understand how we deliver most value to our customers. A couple of years back we discovered M-Files as a fantastic Document- and Information Management Solution. After having seen the immense benefits from using it, we cannot imagine going back to anything else. It allows easy and secure access to all information and documents we need and it gives us the opportunity to become paperless, which we are now. Having an ultra flexible office rental at Regus adds the last bit of flexibility, which makes it possible to become fully efficient. Let me explain why this is the case.
The goals
We want to:
Deliver good value to our customers
Do the right things right
Know what we are doing
Capture knowledge about our work in order to improve
Have low fixed costs
Be successful as individuals and as a company
Have fun
Why M-Files?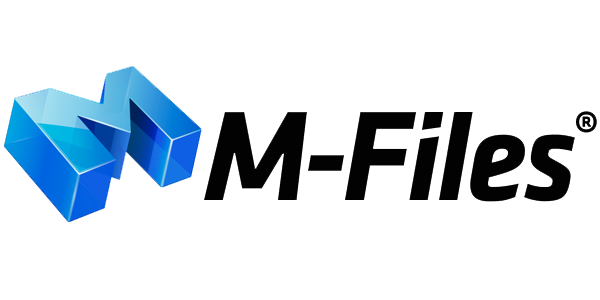 M-Files is an Enterprise Information Management (EIM) solution developed by M-Files Corporation. It suits all Industries and sizes of companies and manages documents, workflows and information about customers, projects and all sorts of information. All information including permission settings is stored in an efficient database, with fast views and search giving quick access to the information and documents you need. It is folderless and easy to understand. You cannot find easier ways to find and use information you need and collaborate with your colleagues about. Learn more about M-Files here…
Why Nimbus?

Nimbus is a Business Process Management solution from TIBCO software. It captures all your business processes in a visual way that is easy to understand, and creates links from the processes to documents, transaction systems and other URLs relevant for the task. Nimbus distributes role based process information to each individual, so that he or she gets exactly the information needed to perform the job. In short: it allows us to capture knowledge about how best to do the various tasks we have, in order so serve our clients the best possible way. Especially new colleagues gets the benefit from having quick access to our ways of working. Learn more about Nimbus here…
Why Regus?
Regus offers office space globally and is present in the locations we work in, the Nordic countries. They have many products, but we utilize the concepts of Day Office and Business Lounge access. A person with a Day Office Card can book an office eg. 10 days per month. Depending on availibilty he gets his own office for the day – sometimes it is large sometimes small, but it is always tidy and ready to work in. The wireless system recognizes you in all locations.
What we like about it is that it is guaranteed paperless. You only have what you bring along in your bag. Thereby you do not have copies of reports and specifications lying around, that could constitute a new version of a document. We are forced to have all our information stored in our systems, M-Files and Nimbus, which improves the value of the information in them. We are always sure that all new information is available to those who need it.
There is probably a Regus near you, learn more about them here…